UPCOMING EVENT
BEING MIND-FULL –
WELLNESS FOR PEOPLE WITH RARE DISEASES
rDNA is hosting their annual Rare Disease Day event for 2021 and all are welcome to attend! This year's event will focus on mental health management for people with rare diseases during the COVID-19 pandemic.
This event will be an online webinar hosted on Zoom on February 28, 2021 between 12pm – 3pm MST.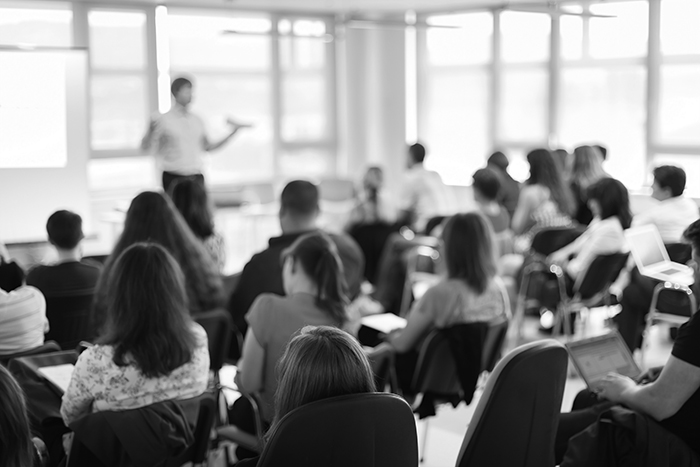 Registration is required and seating is limited
 PROGRAMME:
12:00 – 12:10 INTRODUCTION
Speaker: Dr. Aneal Khan, MSC, MD, FRCPC, FCCMG, Professor Of Medical Genetics And Pediatrics, University Of Calgary Cumming School Of Medicine
12:10 – 12:40 HOW TO PROTECT YOUR MENTAL HEALTH WHEN LIVING WITH A RARE DISEASE IN A PANDEMIC
Speaker: Dr. Jehannine C. Austin, PHD, FCAHS, CGC, Professor And Canada Research Chair, UBC Departments Of Psychiatry And Medical Genetics, Executive Director BC Mental Health And Substance Use Services Research Institute
12:40 – 12:50 QUESTIONS
12:50 – 13:00 BREAK
13:00 – 13:20 VALUE-U THROUGH YOUR JOURNEY BUILDING RESILIENCE
Speaker: Dr. April Elliott, M.D. FRCP(C), FSAHM, CEC, Paediatrician, Chief of Adolescent Medicine at Alberta Children's Hospital, Motivational Speaker and Executive Coach
13:20 – 13:50 BEING RESOURCE-FULL
Speaker: Deborah Walchuk, B.Ed., M.A., R.Psych., Clinical Consultant, Healthy Minds Healthy Children Outreach Services
13:50 – 14:00 BREAK
14:00 – 14:20 FAMILIES: HISTORY IN THE MAKING
Speaker: Heather Barnes, MSC, CGC, Genetic Counsellor
14:20 – 14:40 F WORDS THAT DON'T FILL YOUR SWEAR JAR
Speaker: Rachel Martens, Research Engagement Strategist, Family Engagement in Research Course, Canchild/ Kids Brain Health Network
14:40 – 15:00 CALMING EXERCISE
Speaker: Liette Wilson, B.A., Certified Fitness Instructor
15:00 Adjournment
For another Rare Disease Event, check out the University of Alberta's event here!
WHAT IS A RARE DISEASE?

More than 18,000 Canadians and 2,100 Albertans are expected to have a rare disease and there may be 300 million people in the world with a rare disease. Some people might know only that they have a medical condition but not know that they have a rare disease. Examples of rare diseases include cystic fibrosis, Rett syndrome, Pompe disease, adrenoleukodystrophy or mitochondrial disease to name just a few.
There are more than 6,000 known rare diseases and new ones being discovered every day. Rare diseases can make people, often children, very sick and sometimes lead to death at an early age. Because they are rare, it may take a long time to get a diagnosis because the symptoms might not be familiar to most doctors who are used to seeing the usual things that people see doctors for.
Things are changing. New technologies are making it easier to find a diagnosis by looking for changes in "genes". Genes are the instructions that keep our bodies working from the time they come together, one set from each parent, through our entire lives. Genes are made of DNA and the DNA code is necessary for life. A change in the DNA code can change the instructions and things may not work that well sometimes. A child's body may not grow, or they may develop seizures, an enlarged heart, weak muscles or any number of issues that lead to a rare disease.
Even though the situation is difficult for people with rare diseases, research is helping improve the lives of many people and changing the course for some of the rare diseases. For example, in children born with Pompe disease, 80% used to die before their first birthday but now, with treatment, more than 80% survive.

Links
---

Prevalence of Rare Diseases by Alphabetical List
Rare Diseases: Facts & Statistics
What is a Rare Disease?
WHAT IS THE RARE DISEASE NETWORK OF ALBERTA?

The Rare Disease Network of Alberta (rDNA) is a non-profit corporation that was formed in 2018 to help people understand about rare diseases.
From the technologies used in making the diagnosis, new and different methods of treatment, or to caregivers searching for resources in the community and through government programs, there is much to learn. The Rare Disease Network of Alberta is here to support patients and their families in their journey. Let's work together for a different future.
COPYRIGHT
© Copyright 2019
Rare Disease Network of Alberta
All Rights Reserved